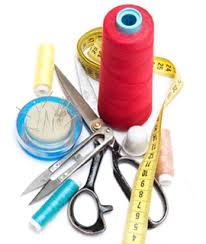 SERVICE and SOLUTIONS
We are trained to sell you more than clothes:
Solutions!
The training we have all received is on the level of image consultants, and it is combined with know-how as to what is possible within the world of alterations.
The goal is to underline what all women have the best, and not just hide everything.
You are served by professionals, who know how to alter the width of the shoulders of a jacket or change the rise of a pair of trousers if this is what it takes to get the perfect result.
We know that very few bodies are perfect, and when we put on weight, it is always in the areas where it makes everything worse.
Choice of the right clothes combined with well applied alterations are powerful tools - let us show you what we are capable of.
Service at CAZAK is modelled after the way it used to be in the "old days".